How it works
Remain in the driving seat during your claims journey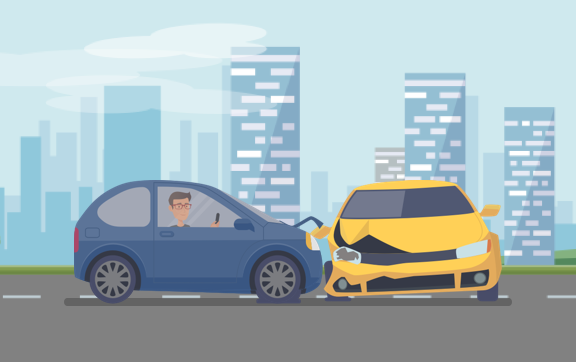 Notify us about your accident online or via phone.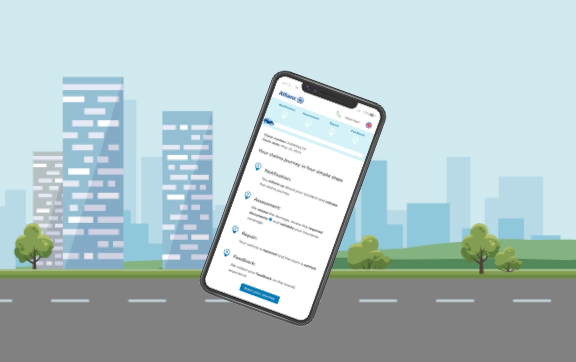 We will send you a personalised link where you can track your claim 24/7.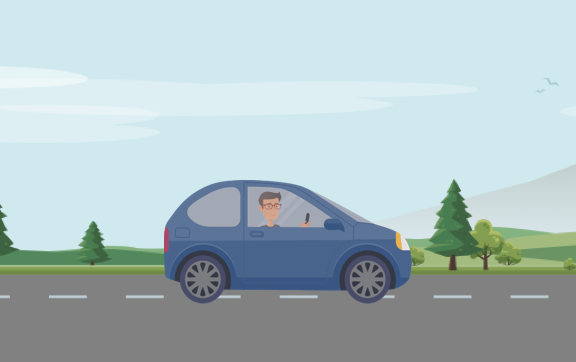 And that's it. Enjoy your ride and we wish you safe travels!
Repair without despair 
The claims journey explained in 4 simple steps
Notification: You inform us about your accident and initiate the claims journey.

Assessment: We assess the damage, review the required documents and validate your insurance coverage.
Repair: Your vehicle is repaired and the claim is settled.
Feedback: We collect your feedback on the overall experience.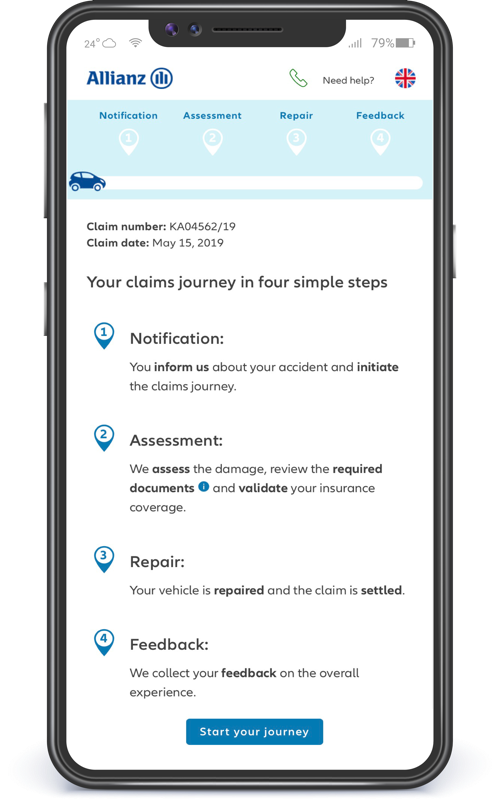 Online Claims Tracker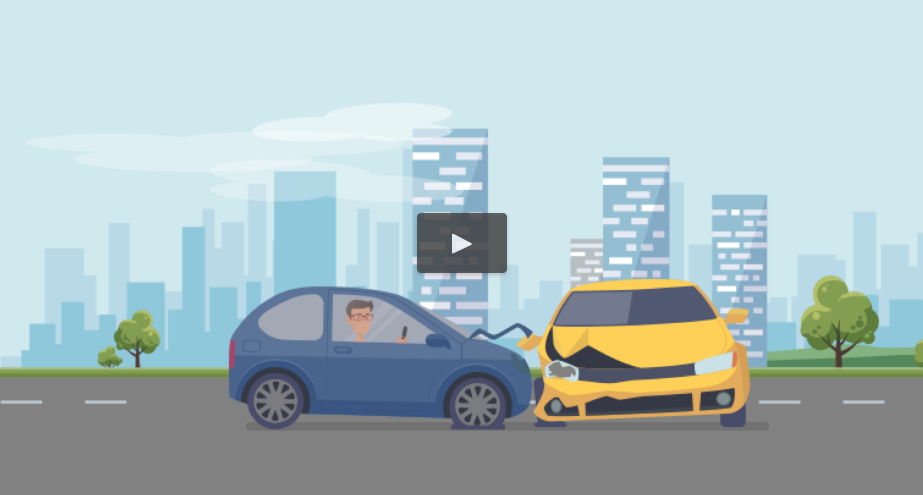 Frequently Asked Questions (FAQs)
The damage can be reported online via Allianz website or by calling Allianz contact center on number 072 100 001
The application can be used by every natural person who reported their damage using My Car insurance policies. After reporting the damage, the person receives an SMS or an email with a link to access the app. Leased cars are excluded.
The app can't be downloaded. The access to the app is given by SMS or email to those who report their damage using My Car insurance policies.
The app won't take any space on your phone because it's not downloaded, but accessed through a link.
Yes, you can, because it's a web-based application and it can be accessed from any device connected to the Internet through a web browser.
You will receive an SMS or an email instructing you to deliver what is required.